Redecorating your property or adding new flooring doesn't have to be an expensive job, particularly if you opt for a waterproof flooring option. With savvy consumer decisions and money-saving options, you can get the most out of your luxury waterproof flooring without exceeding your budget.
1. Do it yourself installation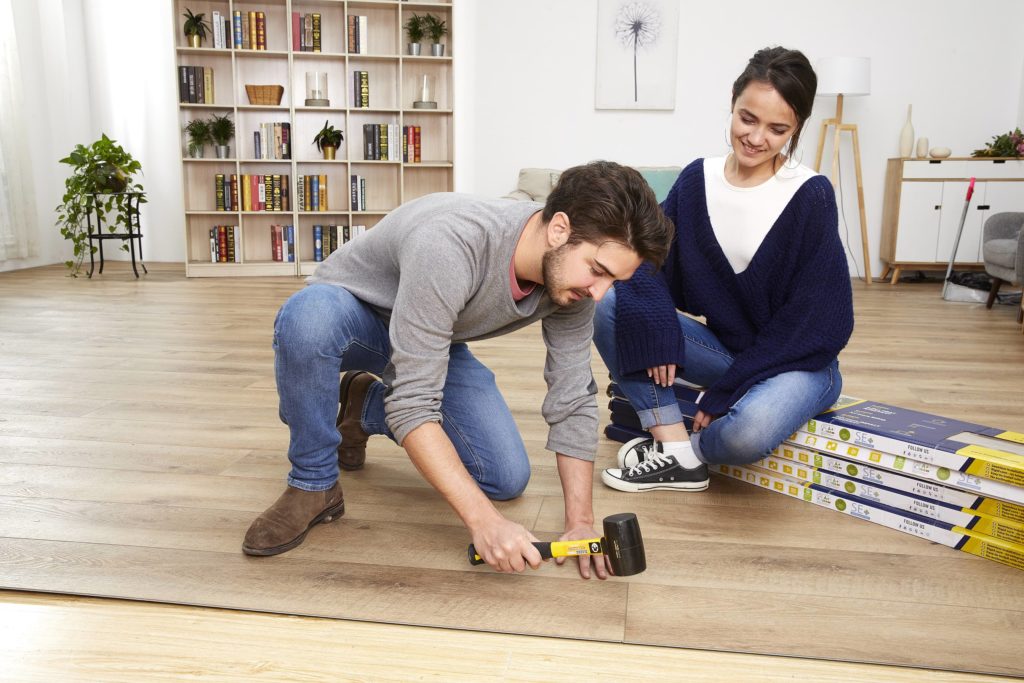 Do it yourself flooring is a great way to reduce the cost of improving your home. Our simple click vinyl flooring gives you exemplary quality but provides a straightforward installation process which can be carried out by any homeowner.
If you want to get the most from your waterproof flooring but keep costs down, opting for a reliable do it yourself installation is the best way to go.
2. Get your measurements right
When you order your new flooring, you'll want to make sure you have enough to cover the relevant area, but there's no point wasting money buying more than you need. Adding 5% extra on top of your room measurements should give you enough excess to account for cutting waste, but it won't leave you with an excess you didn't really need.
3. Invest in top quality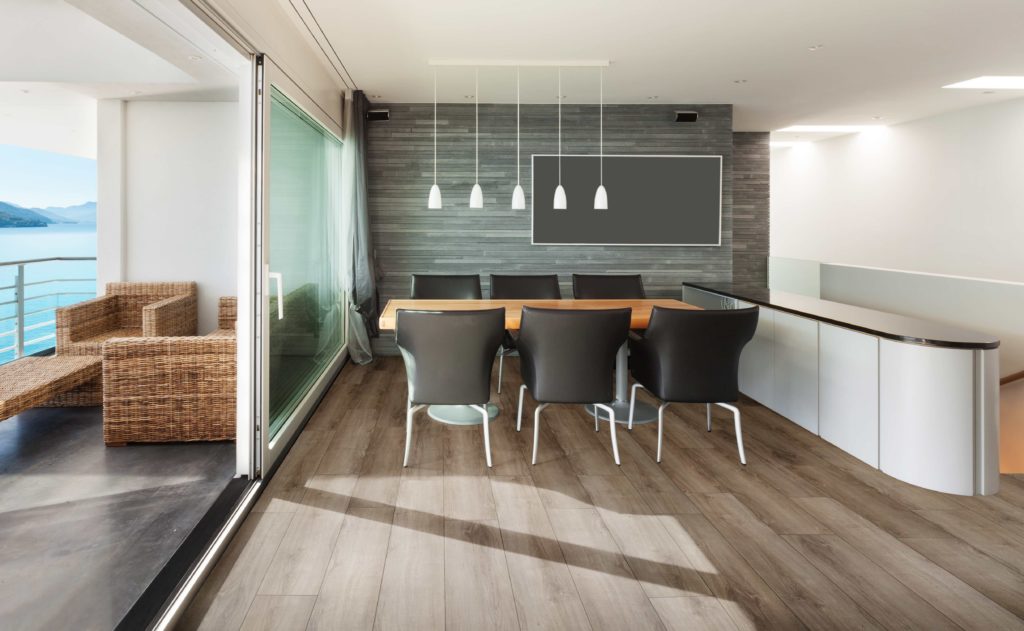 Fortunately, top quality and low costs are no longer poles apart. Firmfit's luxury waterproof flooring offers premium quality but it's a cost-effective, budget-friendly flooring option too. If you're looking for cheap laminate flooring but you want to ensure your floor will last, try Firmfit's vinyl wood flooring for long-lasting luxury.
4. Maintain your flooring
The flooring on your home needs to live up to the daily stresses and strains of life. Whether you've got pets running from one room another, kids playing on the floor or youngsters who seem keen to throw their dinner and drinks all over the place – your floor needs to be able to take it!
Easy-to-clean, Firmfit waterproof flooring offers superior scratch and stain-resistance so you don't need to worry about it standing the test of time. However, maintaining your flooring is a great way to get the most of it.
Cleaning up any spills straight away can prevent any unnecessary moisture from sitting on the floorboard, for example, and using a soft-bristled brush or hoover attachment will keep the floor free from debris. Similarly, placing furniture on floor protectors will ensure heavy items don't make any indentations over time.
Maintaining your new floor is one of the easiest ways of keeping it in perfect condition, and it means you'll get the most out of it too.
5. Get the extras you need
If you're installing waterproof flooring in kitchens and bathrooms, choosing our SE+ Antibacterial Coating can help to improve the functionality of your floor and may even increase its lifespan. By killing over 99% of harmful bacteria in high-moisture areas, an antibacterial coating will ensure your flooring provides the protection you need and ensures bacteria doesn't damage the floor itself.
Similarly, pre-attached backing offers extra joint support, so you can be sure your new floor will provide the durability and strength you need.
To find out more about installing luxury waterproof flooring on a budget, contact us today.
Related Posts