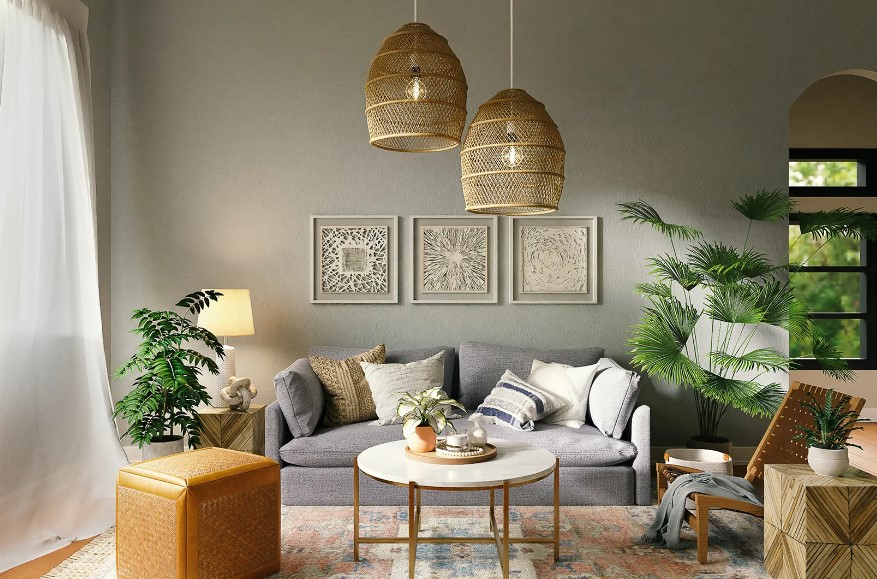 New homes are a blank canvas, allowing homeowners to change into a very amazing space that Instagram, Pinterest, or design magazines inspire.
Although everyone has a different design, there are tried-and-tested ways that can help you get started. Some of these ways are:
1. Hang a Mirror
Mirrors make a room feel brighter since they bounce off the light in the space. However, putting one in the wrong spot can be as bad as not having anything at all.
Consider putting mirrors on the walls perpendicular to your windows, not directly across them. Hanging mirrors directly opposite your windows may bounce the light back.
2. Consider Going Organic
Nature often has a way of making everything look better. If you are having a hard time making a space feel like home, consider filling it with something from the outdoors. Usually, organic materials add life, shape, and color to a space.
Although cut flowers are a good option, they can be fleeting. Unlike cut flowers, potted plants can live longer, and you can use them as a vibrant and long-lasting centerpiece. Find a reliable online plant shop, and you will have a variety of plants to fill empty and dead corners.
3. Organize and Declutter
Decluttering can make a great impact. It usually involves rearranging your closets, bookshelves, and other places you can find clutters.
You may organize books on shelves and your clothes in your wardrobe by color. This coordination of colors can ignite a great difference and visually add interest to your home's room.
Exciting arrangements on bookshelves, such as displaying leaves on the book rather than the spine with a beautiful accent, is another great way of styling your bookshelves. Grouping books as well as interspersing them with accents will be a great idea, too.
4. Add a Beautiful Coffee Table
Whether your living room is large or small, a beautiful coffee table can add a practical and decorative note to it. Opt for a coffee table containing storage. This can be a generous piece with shelves or an upholstered ottoman.
A glass option can also be a great choice since it doesn't dominate a lot of space. Use that space to display flowers, candles, and books.
5. Be Wise with Wallpapers
Paint is a quick solution for decorating a home, especially when you are on a tight budget. However, wallpaper ideas are an amazing way of adding a feeling of luxury without spending a lot.
While wallpaper may add pattern and color to a scheme and is guaranteed to make any space look more luxurious, you don't have to use it on every wall if you have a fixed budget.
6. Use Window Coverings
Although window coverings or curtains might seem unnecessary, especially when you prefer more natural lighting, they can make a big difference when it comes to the elegance and maturity of a space.
According to experts at HGTV, curtains hanging open and wide can open up a space and make a small room look big.
The Bottom Line
You might have a general style for decorating your entire home, but in the overall style, every room has its own style and purpose. How rooms are used and by whom must be put into consideration as you arrange every room and choose accents, accessories, and materials.
Related Posts